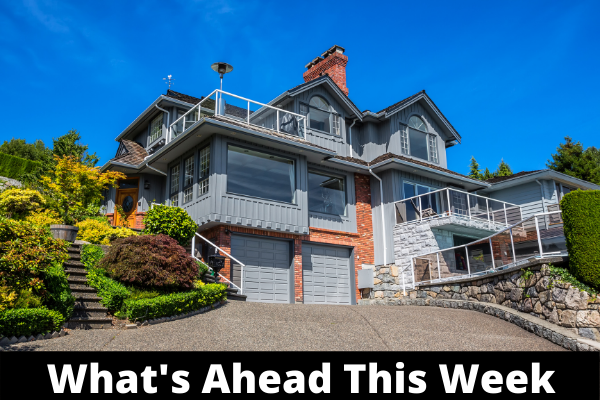 Last week's economic reports included readings on home price trends, pending home sales, labor-sector readings on public and private-sector job growth. Weekly readings on mortgage rates and jobless claims were also released.
S&P Case-Shiller: Home Price Growth Slows in September
The pace of national home price growth slowed for the first time since May 2020 in September according to S&P Case-Shiller's National Home Price Index. Year-over-year home price growth slowed by 0.30 percent to 19.50 percent from August's year-over-year home price growth reading of 19.80 percent. Demand for homes typically slows during fall and winter; some buyers were also sidelined by affordability concerns.
The 20-City Home Price Index for September showed some changes as Phoenix, Arizona continued to hold its top spot in the index and reported a 33.10 percent gain in home prices year-over-year. Tampa, Florida held second place with a year-over-year home price growth rate of 27.70 percent. Miami, Florida reported a year-over-year home price growth rate of 25.20 percent. Western states have recently dominated home price growth rates, but Florida cities have surpassed former second and third-place cities San Diego, California, and Seattle, Washington.
Pending home sales of previously owned homes rose by 7.50 percent in October as compared to the expected pace of 0.70 percent and September's reading of 2.40 percent fewer sales of homes for which purchase contracts were signed but sales were not yet completed. The surge in pending home sales was attributed to homebuyers' haste to avoid expected higher mortgage rates and rapidly rising rents. The National Association of Realtors® noted that sales activity was higher than usual for fall, but also cautioned that the emergence of a new variation of the covid-19 virus could slow sales activity.
Mortgage Rates Little Changed as New Jobless Claims Rise
Freddie Mac reported minimal activity for mortgage rates last week as the average rate for 30-year fixed-rate mortgages rose by one basis point to 3.11 percent. Rates for 15-year fixed-rate mortgages averaged 2.39 percent and were three basis points lower. Interest rates for 5/1 adjustable rate mortgages rose by two basis points to 2.40 percent on average. Discount points averaged 0.60 percent for fixed-rate mortgages and 0.30 percent for 5/1 adjustable rate mortgages.
Initial jobless claims rose to 222,000 claims filed and fell short of the expected reading of 240,000 new claims filed. 194,000 initial jobless claims were filed during the prior week. Continuing jobless claims fell to 1.96 million ongoing claims from the prior week's reading of 2.06 million ongoing jobless claims filed.
What's Ahead
This week's scheduled economic reporting includes readings on job openings and quits and the University of Michigan's preliminary Consumer Sentiment Index. Weekly readings on mortgage rates and jobless claims will also be released.