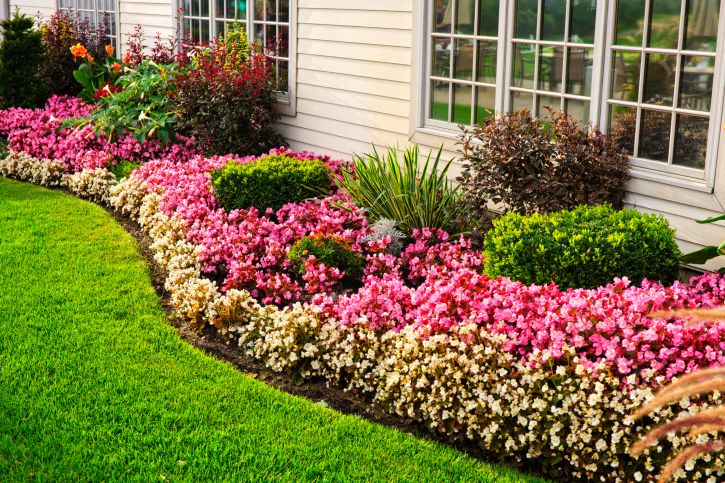 When you are preparing to list your home for sale, you may take various steps to stage the interior so that it is appealing to a potential buyer. In addition to various steps you may take with staging the interior, you want to pay attention to your yard as well. During the spring months, many yards look fresh and vibrant, but they also need some extra care in order to boost curb appeal and make a great first impression on buyers.
Focus On Your Flower Beds
Whether you have one small flower bed or several sprawling areas of beds, you should ensure that all of the vegetation looks fresh and tidy. Trim bushes, and add bright spring annuals to brighten up the space. Pull weeds, and add a layer of fresh mulch to your flower beds to give them a finished, well-maintained look.
Keep The Lawn Neat And Tidy
During the spring months, your lawn may revive from its dormant winter state, and you may find it growing rapidly. The green hue of a spring lawn can have a powerful benefit to curb appeal, but you want to keep the lawn trimmed and edged regularly to give it a manicured appearance. This can also minimize the impact of the look of weeds that may occasionally crop up throughout the spring months.
Pay Attention To Your Patio And Entryway
While your vegetation will require some effort to maintain while you list your home, you do not want to overlook your patio and entryway. These are often visible from the street, and they will be viewed up-close when buyers tour your home. Ensure that the area is clean, and power wash it if necessary. Consider updating front door hardware and the entry mat if they appear worn or dated. You may also need to sweep these areas regularly while your home is listed for sale.
Staging your property can help you to sell your property more quickly and for top dollar, but your staging efforts should not be focused entirely on the interior of your home. Your landscaping also requires extra effort when you are getting your home ready to sell, and these tips can all help you to spruce up your landscaping with beautiful results. You may seek more customized information tailored to your property when you speak with a real estate agent about listing your home.