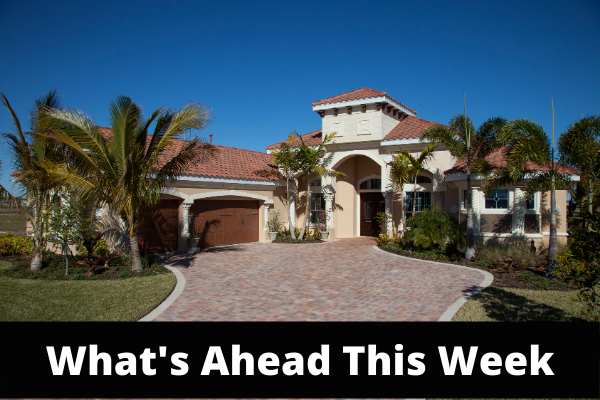 Last week's economic news included reports from Case-Shiller Home Price Indices and data on pending home sales. No weekly data on jobless claims were released due to the New Year holiday, but Freddie Mac did issue its weekly report on average mortgage rates.
Case-Shiller Reports Home Prices Reached 6-Year High In October
U.S. home prices reached their highest level in six years according to Case-Shiller's National Home Price Index. Home prices rose by 8.40 percent year-over-year in October as compared to September's home price growth reading of 7.00 percent. Demand for homes rose during the Covid pandemic as families moved from congested urban areas to less crowded suburbs and rural areas. Ongoing shortages of available homes fueled rising home prices as mortgage rates fell to record lows.
Case-Shiller's 20-City Home Price Index showed a 7.90 percent year-over-year growth rate in October as compared to September's home price growth rate of 6.60 percent. Phoenix, Arizona led the 20-City Index with a year-over-year home price growth rate of 12.70 percent. Seattle, Washington posted a year-over-year home price growth rate of 11.70 percent, and San Diego, California followed closely with a year-over-year home price growth rate of 11.60 percent.
Cities posting the lowest home price growth rates in October were New York, New York with 6.00 percent home price growth; Chicago, Illinois posted year-over-year home price growth of 6.30 percent and Las Vegas Nevada home prices grew by 6.40 percent year-over-year,
Analysts did not expect home price growth to slow any time soon. Relocation and the anticipated retreat of the pandemic as vaccines become available were expected to fuel home price growth as the economy improves.
Pending Home Sales Fall in November, Average Mortgage Rates Mixed
The National Association of Realtors® reported -2.60 percent a drop in pending home sales in November; this was the third straight month of falling pending home sales. Pending home sales are sales for which purchase contracts are signed but have not closed.
Mortgage Rates Mixed
Freddie Mac reported mixed average mortgage rates last week. The average rate for 30-year fixed-rate mortgages rose by one basis point to 2.67 percent; the average rate for 15-year fixed-rate mortgages dropped by two basis points to 2.17 percent and rates for 5/1 adjustable rate mortgages dropped by eight basis points to 2.71 percent on average. Discount points averaged 0.70 percent for fixed-rate mortgages and 0.40 percent for 5/1 adjustable rate mortgages.
What's Ahead
This week's scheduled economic reports include readings on construction spending, minutes from the Fed's FOMC meeting, and payroll data for public and private-sector jobs. The national unemployment rate will also be released. Weekly readings on mortgage rates and jobless claims are also expected.