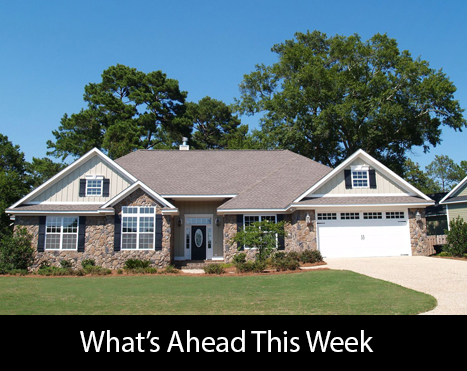 Last week's economic reporting included readings on pending home sales, Case-Shiller Home Price Indices, and Bureau of Labor Statistics reports on national unemployment. Weekly readings on mortgage rates and first-time jobless claims were also released.
Pending Home Sales Slow in February Before Coronavirus Took Hold
The National Association of Realtors® reported fewer pending home sales in February as the coronavirus gained traction. Pending sales rose by 2.40 percent in February as compared to January's growth rate of 5.30 percent. Before the outbreak, pending home sales gained momentum in all U.S. regions.
Pending home sales are sales for which signed purchase contracts were signed, but sales were not completed. Nationally, year-over-year pending sales in February were 9.40 percent higher than in 2019. Regional pending home sales all posted higher growth; The West reported 4.60 percent growth in February.
Pending home sales rose 4.50 percent in the Midwest and 2.80 percent in the Northeast. The South posted 0.10 percent growth in pending home sales.
Pending home sales typically indicate future completed sales, but the coronavirus pandemic was expected to suppress home sales as state and local authorities implemented "shelter in place" rules and all but essential business operations shut down.
Mortgage Rates Mixed as New Jobless Claims Skyrocket
Freddie Mac reported lower fixed mortgage rates last week. Rates for 30-year fixed-rate mortgages averaged 3.33 percent and were 17 basis points lower. Mortgage rates for 15-year fixed-rate mortgages averaged 2.82 percent and were 10 basis points higher. Rates for 5/1 adjustable rate mortgages averaged 3.40 percent and were six basis points higher.
New jobless claims were unprecedented at 6.60 million first-time claims filed. Analysts expected 4 million new claims as compared to the prior week's reading of 3.30 million initial jobless claims. The coronavirus pandemic negatively impacted job growth with the government's Non-Farm Payrolls reporting 701,000 fewer public and private-sector jobs in March as compared to 214,000 jobs added in February.
ADP reported 27,000 fewer private-sector jobs in March as compared to 179,000 private-sector jobs added in February. The national unemployment rate rose from 3.50 percent in February to 4.40 percent in March. Analysts expect new jobless claims to rise in months ahead as the coronavirus spreads and more employers close their doors.
What's Ahead
This week's scheduled economic news includes readings on job openings, inflation, and consumer sentiment. Weekly readings on mortgage rates and new jobless claims will also be released. Please note that reporting may not appear as scheduled due to work stoppages caused by the pandemic.