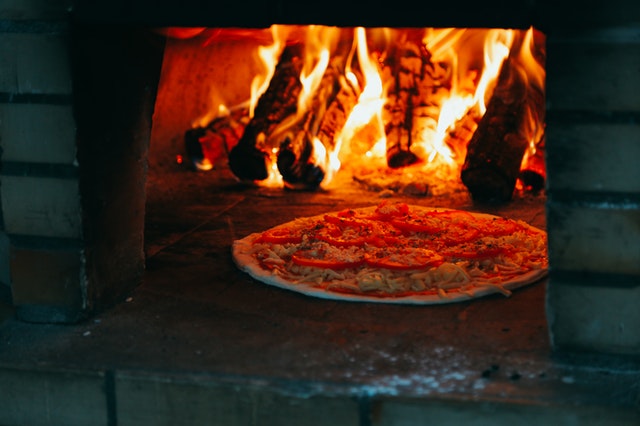 Think of backyard space as "in-between" or transitional space that is a bit like being inside while being outside. Sunrooms, screened-in covered patios, outdoor kitchens, spas, fire pits and more, are all becoming very popular ways to make more use of the backyard. Making use of the outside area is not limited to only the times of the year that have nice, warm weather.
Sitting around a fire pit, with a blazing fire in it, is a perfect way to spend a chilly winter evening under the stars. This is a bit like camping out, without having to leave the comfort of your home.
Here are some tips about how to turn your backyard space into a comfortable and functional transitional area.
Landscaping
Install shade trees, cobbled paths that invite exploration, and water features that are mixed in with attractive landscaping to make your backyard more inviting. Add some inexpensive solar-powered lights to line the walkways for a nice nighttime look.
This can be a labor of love that you take your time doing without having to rush the end result. It is healthy for you to do a bit of gardening, to get some fresh air and light exercise.
Outdoor Cooking
There are many ways to enjoy outdoor cooking such as simply taking a hibachi grill out to cook on a patio. You can cook hamburgers, hot dogs, steaks, chicken, shish kebab, and more. You can even grill vegetables, like delicious slices of eggplant or corn on the cob, for your vegetarian friends on a separate grill reserved for that use.
Pizza Oven
If you really want to impress your guests, then put in a wood-burning pizza oven. Pizza made this way tastes delicious. There are dozens of pizza recipes you can try from thin crust to deep dish.
You can also make loaves of bread and other types of oven-baked foods. When you get a wood-burning pizza oven hot enough to cook properly, you will want to cook plenty of things so be sure to invite over lots of friends and neighbors.
Gourmet Kitchen
Taking the outdoor cooking one step further, some people like to install a full gourmet kitchen and spend lots of time cooking outside. There are many stainless steel grills to choose from that go along well with matching stainless steel appliances, which are strong enough for exposure to the elements.
Temperature Control
When desiring to have some control over the temperature outside, it is best to think of creating usable areas. When it is cold outside, you can use patio heaters that burn propane to make warmer areas for sitting. Another popular idea is to put in a fire pit to sit around.
During warmer times, you will want to have shaded areas and patio covers with ceiling fans. In the hot summers, you might enjoy a misting system that sprays a fine mist of cool water vapor in the air.
Summary
Many neglect their backyards, which is a shame because they can be lovely places to hang out. Rather than investing in an expensive room addition, start thinking about how you can make your backyard more enjoyable as a transitional space between the interior living area and the outside.
If you are in the market for a new home or interested in listing your current property, be sure to contact your trusted real estate professional.