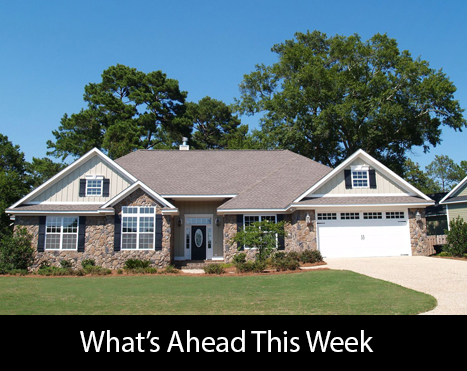 Last week's economic releases included readings on inflation, an essay from Dallas Federal Reserve President Robert Kaplan and the monthly consumer sentiment index. Weekly reports on mortgage rates and new jobless claims were also released.
Inflation Flat in September
Inflation did not change in September; August's reading showed 0.10 percent growth, which matched the July reading. Falling gasoline prices caused the flat reading. Analysts said that cooling inflation may prompt Federal Reserve policymakers to cut the target Federal Funds interest rate range at their next meeting.
The core inflation rate, which excludes volatile food and fuel sectors rose 0.10 percent in September; analysts expected 0.20 percent growth based on August's month-to-month inflation rate of 0.30 percent growth.
In related news, Robert Kaplan, President of the Dallas Federal Reserve Bank, said in an essay that he had no pre-determined plan for the Federal Reserve's Federal Open Market Committee meeting at the end of October. He wrote, "I intend to avoid being rigid or predetermined from here and plan to remain highly vigilant and keep an open mind on whether further action on the federal funds rate is appropriate."
Mr. Kaplan cited a concern that he shares with other FOMC members over a pull-back in business spending that could impact consumer confidence and spending Mr. Kaplan wrote that he was "mindful about "asset bubbles" caused by investors seeking higher yields.
Mortgage Rates and New Jobless Claims Fall
Freddie Mac reported lower mortgage rates last week as the average rate for 30-year fixed rate mortgages fell eight basis points to 3.57 percent; the average rate for 15-year fixed rate mortgages fell nine basis points to 3.05 percent and rates for 5/1 adjustable rate mortgages averaged 3.35 percent and three basis points lower. Discount points averaged 0.50 percent for fixed rate mortgages and 0.30 percent for 5/1 adjustable rate mortgages.
First-time jobless claims fell to 210,000 initial claims filed and were lower than the expected reading of 220,000 claims filed. Analysts said that fewer first-time jobless claims indicated minimal threat of layoffs.
October's Consumer Confidence Index rose to 2.80 points to an index reading of 96 as compared to September's reading of 93.20 points. Analysts expected an index reading of 92.50 points.
What's Ahead
This week's scheduled economic news includes readings on homebuilder confidence in housing market conditions, Commerce Department readings on housing starts and building permits issued. Weekly readings on mortgage rates and first-time jobless claims will also be released.