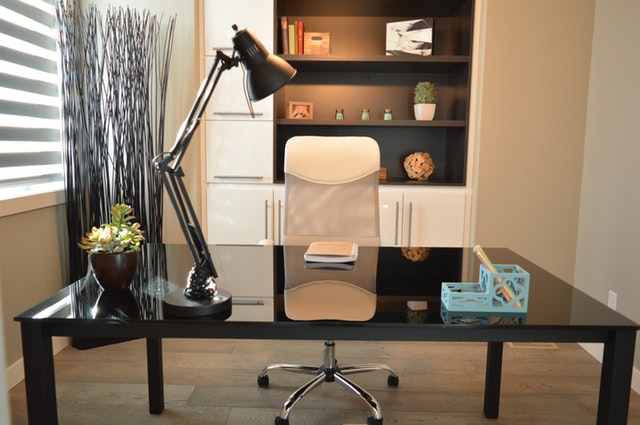 Telecommuting has significantly changed the housing market. More people than ever before are working from home. Younger people are especially likely to do this and become part of what is called the "gig" economy. Many are working as freelancers or starting online businesses.
Advantages Of Working From Home
There are many advantages to working at home. It is less stressful. There is no commute. This saves money and is better for the environment. There may be lower income taxes because currently, the IRS allows a tax deduction of the expense of a home office.
Homeworkers find clients online. They also can work from anywhere that has an Internet connection. There may be an opportunity to have a working vacation and keep their online presence going. They can maintain business efforts, perhaps at a reduced level, when also taking some time to enjoy themselves.
Staging A Home With An Office
Staging a home for sale is a useful technique used by real estate agents and homeowners. Staging beautifies the home to make it ready for viewing. This may improve the sale price when selling a home.
Staging may also help sell the home quickly by making it attractive to more potential buyers. Staging includes cleaning the home to make it spotless and strategically decorating the rooms to make them look nice.
One way to increase the attractiveness of a home is to have a room that is set up as a home office. If possible, choose a room with a view. It should be bright and comfortable, to entice buyers who want to work from home.
Buying A Home With An Office
When looking at homes for sale consider buying one that has an extra room or space that can easily convert to a home office. Think about the home design if you will live and work there. The office room needs to be in a quiet part of the home that creates a working environment where there are fewer chances for disturbances.
It is important to be serious when working at home. It is best to have a routine that encourages proper work habits in the home office space. Also, be able to leave the home office at the end of the workday. Avoid the temptation to overwork and set time limits for working hours.
If you plan to have business guests or clients come to your home, you may need to get commercial insurance. Talk this over with your insurance agent.
Summary
A home with an office is highly desirable. Consider retrofitting your home with an office when staging it for sale. For buyers, think about the possibilities of having a room for a home office when viewing homes for sale.
If you are in the market for a new home or interested in listing your current property, be sure to contact your trusted real estate professional.